<!— Sidebar-->
The Presentation of Corporate Governance Standard
April 16, 2018
The Presentation of Corporate Governance Standard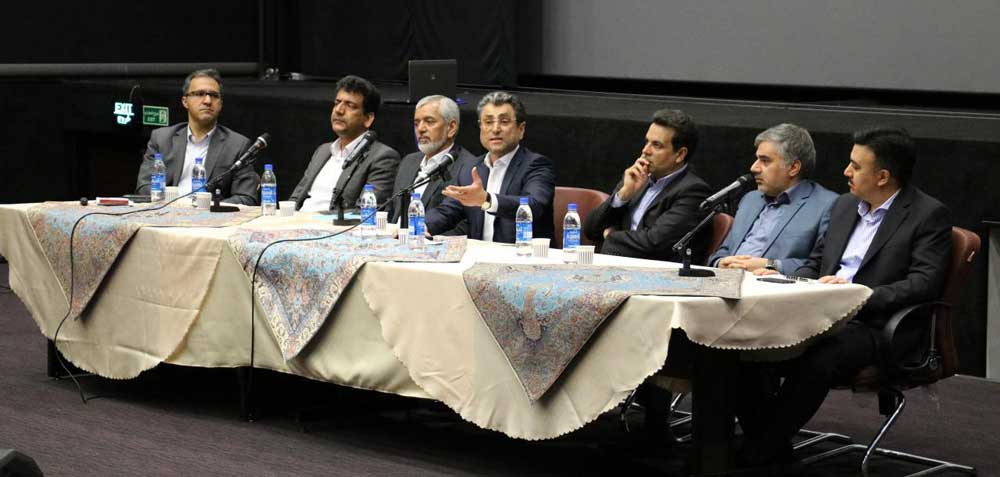 The presentation of Corporate Governance Standard was held in Kourosh cineplex on April 9 with the participation of Dr. Fazli, CEO of Golrang Industrial Group, CEO's of main subholdings of Golrang Industrial Group and a group of executives and experts.
In this conference, Dr. Fazli stated "Previously, there has been a corporate leadership in Golrang Industrial Group and it was acceptable but not perfect, and we intend to excel and attain perfectness."
CEO of Golrang industrial group continued:" If the Corporate Governance is implemented thoroughly, not only will it not restrain us, it will lead us forge ahead and brings transparency in information, integrity and flexibility and enables us to maximize productivity by delegating authority."
Dr. Fazli added: "We need flexibility to take part in today's global markets, and flexibility is only possible if information is timely, transparent and accurate, and with corporate governance we can manage costs adequately and go ahead in time.
Mr. Fazelian also mentioned at the conference: "We are growing to become a corporation of 100 thousand people and now we have 18 thousand colleagues. It is not possible to manage 100000 workforce without a platform with a strong infrastructure. To achieve prospects, visions, organizational health, recruiting elite workforce and assurance of functions, there are no options other than Corporate Governance.
Dr Sezavar also announced: "The development and growth that Golrang Industrial Group is witnessing is due to the confidence that the organization has in us and we need to trust others in order to grow and this standard provides credibility. We work in an environment where the external factors have major impacts, and there must be a structure that minimizes the impact of these factors."
Mr. Kiani stated: "in today's world, no international company will approach us, unless our Corporate Governance is fully implemented, since no activity in the world will take place without this system. We also need to be able to implement this standard if we are to become global, or maybe even if we are to survive."
Dr. Abbasi, CEO of Golrang System Co., also clarified: "Corporate Governance is subject to IT Governance in every aspect, and the IT Governance is the executor. In this system, the main issue is transparency, which is not achievable without IT. I appreciate all the efforts made by my IT colleagues in all of the subsidiary companies that have assisted us along this path."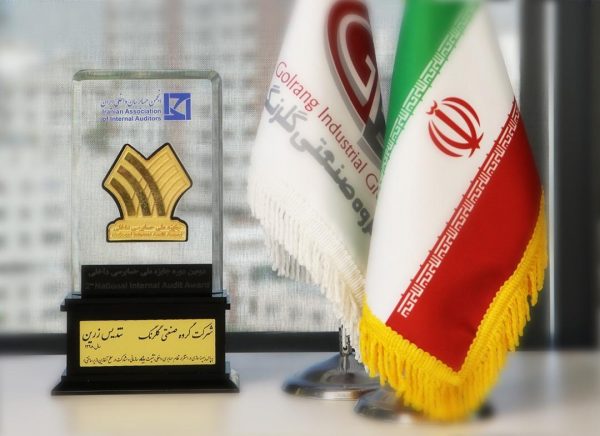 September 12, 2020
The internal audit unit of GIG won a golden Statuette in the second round of the National Internal […]
March 8, 2018
The Business Year (TBY) is a global media group specializing in economic news, research on national economies, and business intelligence across emerging markets. With operations in over 35 countries, TBY brings first-hand insights to investors, businesses, and governments worldwide.
<!— End Sidebar-->