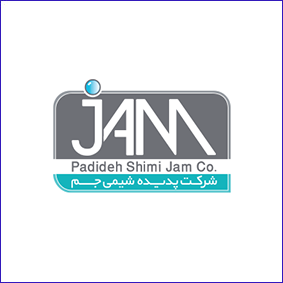 Padideh Shimi Jam
Introduction
Padideh Shimi Jam Company (former Padideh Shimi Nili) was established in 2000 aiming to produce raw materials for detergents, cosmetics, and with the investment of Golrang Industrial Group in constructing a 15000-square-meter factory with a production capacity of 100 thousand tons per year. This company has been expanding rapidly in the fields of science, technology, sales, and outstanding management capabilities, and has been able to become one of the main producers of detergents and cosmetics by creating new high-quality products. Our company applies the most updated technologies in the world, by relying on local scientific experiences. We also use advanced laboratories and development units with an area of over 1200 square meters, which makes us to become the largest producer of detergent raw materials, cosmetics, leather, and textile in the Middle East. Padideh Shimi Jam Company with the strong belief in the slogan "Iranian can" and aiming to supply the cosmetics and petrochemical needs of the country and the region has set the following goals as its first priorities:
Producing high-quality products beyond the existing standards and worthy Iranian consumers and enhancing the Iranian product in the countries of the region.
Innovate and create new products in line with the world's scientific growth and consumer needs
Striving for national policies to reduce dependence abroad
Bold and continuous presence in international markets
Among the activities of this company are consulting, monitoring, research, planning, and implementation in various fields of detergent production, including the production of more than 15 types of surfactants used in detergents, offering new products according to market requirements, and providing engineering services for sales.
Vision
Mission
Certificates
Date of establishment
Number of Staff
Address
Postal Code
Phone
Fax
Email
Website