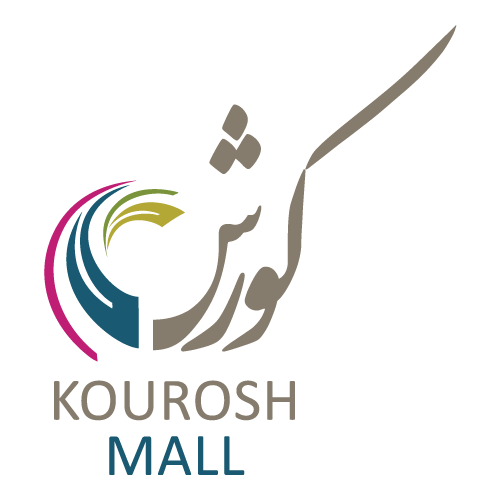 Kourosh Mall
Introduction
Kourosh complex with an area of over 100,000 square meters and with facilities such as 14 screens with more than 2800 seats, 600 commercial units, an indoor entertainment center, hypermarket, food court, several restaurants and cafes, 1600 parking spaces has been founded in September 2013 and has started its activities since then.
The most basic principles of the design of this project can be cited in the following cases: Compliance with modern architecture with a minimal concept and avoiding the use of elements and materials contradicting this approach. Harmonic design while developing rational diversity, paying close attention to the importance of creating attractive perspectives. Inspiring the sense of motion, liveliness and vivacity with the use of fascinating perspectives and applying desired color and light, observing the ideal ratios and defining the appropriate surface and volume dimensions in a modern geometric concept, attempting to preserve the dignity of all functional spaces in such a way that none of the stories and secondary corridors wouldn't be considered as a second-class space.
Designing the vast central void complying with the ideal longitudinal and latitudinal proportions in a 9-storey building, which emphasizes on the human motion in space as a big screen, depicts the dynamic activities of this complex and augments its magnitude. In terms of designing the façade, lot of effort has been put into aligning the general volume and form with the mission of Kourosh mall as a Cineplex, commercial and entertainment complex in a modern form and a minimal concept. All four facades of this building have the expected architectural identity and characteristics and are in perfect harmony with each other, and this idea is being accentuated by the intelligent lighting so that it augments its beauty and magnificence in the dark.
Office
Phone
Fax
Email
Website